Already 2 years in a row the best B&B of Friesland!
You only get the best price directly at Perruque!
---
Ds. L. Tinholtstraat 2 | 8723 CX KOUDUM | tel. (+31) 0514 52 33 37 of (+31) 0642861953 | info@perruque.nl
---
Stay over at this formal Policestation…
It will be a night to remember!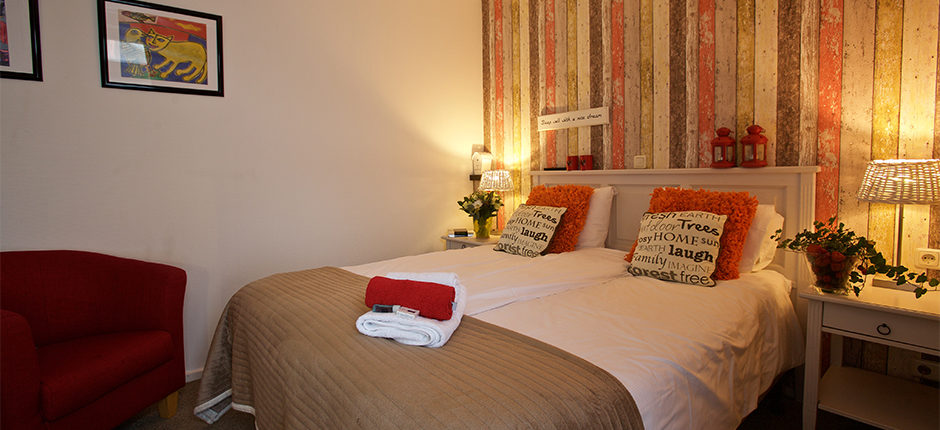 Spring has arrived!
Budding leaves, birds singing… spring is bursting with new energy! The time to enjoy the Frisian nature, an oasis of calm in all the hustle and bustle of the day. Let you be pampered by our hospitality, fine rooms and fine breakfast. Come and experience Perruque!
The owners Nico and Janny:
"We love our personal approach."
Customer Reviews to be proud of
Perruque, a price winning B&B!
Again the best B&B of Friesland!
Many customers in 2018 again left reviews on Zoover. On average over the whole season we scored a 9.6! Based on this score we received 2 Zoover Awards: Gold because we finished as 3rd of the Netherlands and the Platinum Award for the top rated B&B accommodation in the province of Friesland. An honor of course. And that for the second year in a row!
Best smallscale accommodation of Friesland!
Guests have rated us through dozens of Zoover average reviews with a 9.5. With this report we came as the best small scale accommodation of the province Friesland. Yes, we are 'tige grutsk ', this means we're proud! Sure because we were already proclaimed in 2016 to:
Most popular B&B of Netherlands!
Zoover has chosen us to most popular Bed & Breakfast of Netherlands. And we are proud of it!
Read more about the Golden Zoover Award.
We received a Golden Award for sustainable enterprise
We are certified because we try to do our job as good as possible, take into account the environment and corporate responsibility. Read more about the Green Key Award.
When Perruque was no inn but a policestation…